Avalanche's downtrend has continued for the last three weeks and key indicators show no positives just yet. Moving forward, AVAX could slip by another 10% before reliable support is found between $75-78. Until then, shorting AVAX would be a safer call. At the time of writing, AVAX traded at $83.8, down by a marginal 0.4% over the last 24 hours.
AVAX 4-hour Time Frame
AVAX has set up four distinctive lower highs after the 70% rally came to an end on 22 December. For the moment, there are no signs of reversal, and the downtrend is expected to continue till AVAX tags a support region between $75-$78.
AVAX Daily Time Frame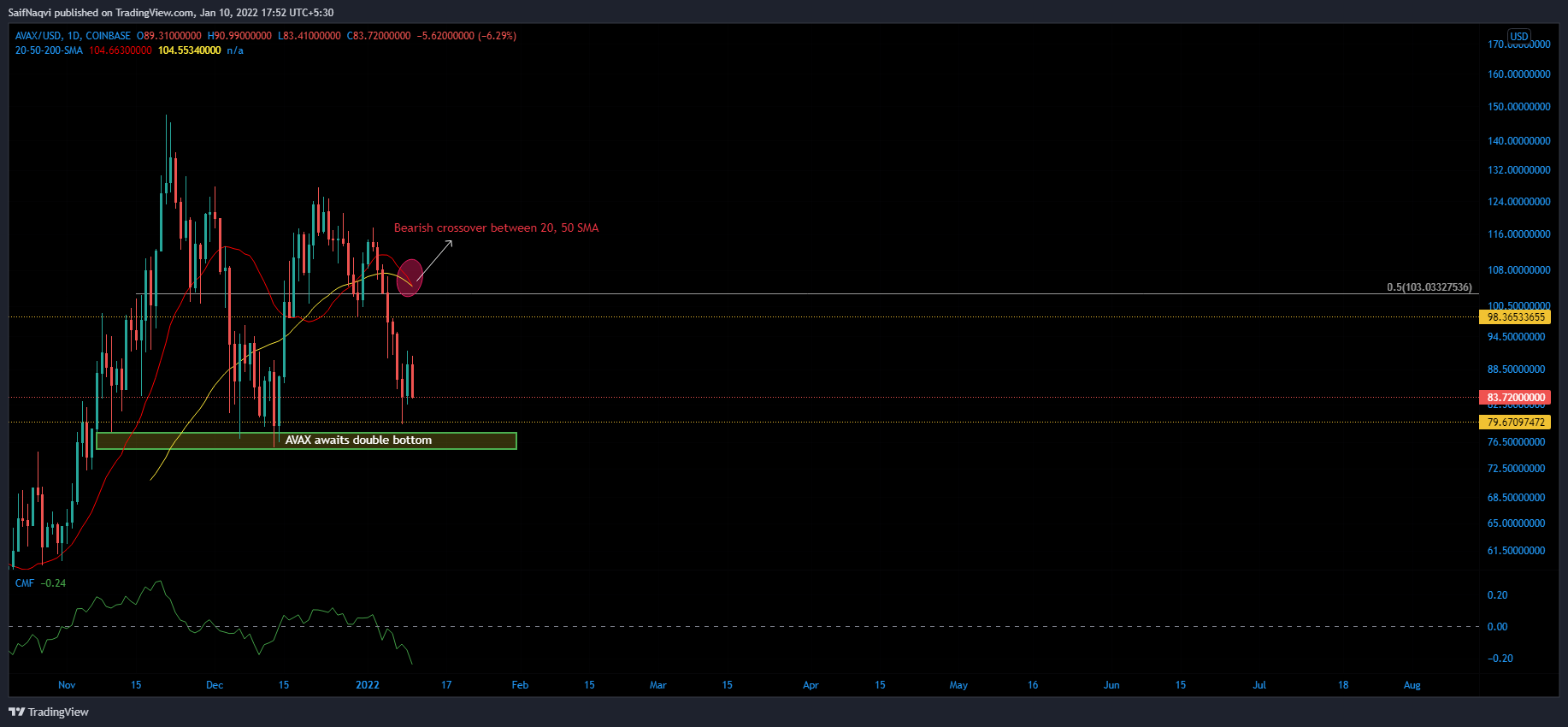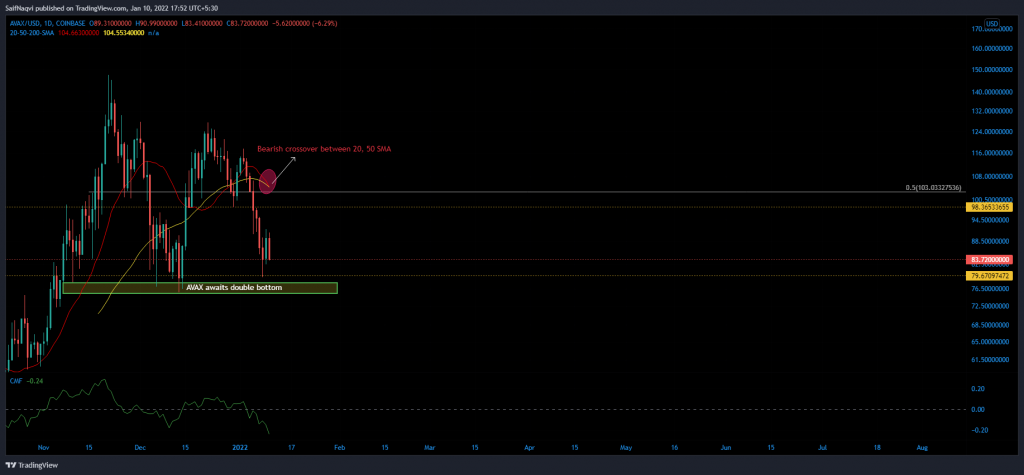 The situation was no different on the higher daily time frame. A bearish crossover between the 50 (yellow) and 20 (red) SMA's was expected to pile more pressure on the bulls. Once the support zone is tagged, expect sell pressure to thin out. The formation of a bullish double bottom would help with fresh long positions.
However, a degree of pessimism would remain until AVAX clears the sell boundary present at the 50% Fibonacci level. Hence, traders should limit their take-profits until the aforementioned level is flipped to bullish.
Indicators
AVAX's indicators traded in bearish positions on both the 4-hour and daily timeframes. The 4-hour On Balance Volume was yet to shake off its downtrend while the Chaikin Money Flow, which measures capital inflows against outflows was also amidst a downtrend. Finally, the RSI's current reading of 38 would invite more sell pressure. The index had more distance to cover before tagging the oversold territory.
Conclusion
Until each of these metrics fails to recover above their resistance trendlines, expect AVAX to remain under bearish control. The price could weaken further and test an important support region between $75-$78. However, traders can start too long once this price level is met. A recovery above the 50% Fibonacci would confirm an extended bull run.
Credit: Source link