The NFT landscape has been ever-evolving. What was initially viewed as a billion-trillion dollar bubble, is now an entire universe by itself. People from every nook and corner of the world have been trying to get a hang of it and understand the intricacies associated with NFTs of late.
Well, there was a time when 'crypto(s)' was the buzzword and occupied the hot seat. But now, is the baton on the verge of being passed on to NFT(s)?
Consider this – Over the past year, crypto's trend curve has mostly been above that of NFT's. Nevertheless as can be seen from the snapshot attached below, NFT's did provide neck-to-neck competition in mid-December.
In fact, even at the time of writing, the tussle was evidently on.
Volumes doing the talking
Apart from acing the trend-game associated with search figures, NFTs were seen faring well on the volume front as well.
NFT volumes on OpenSea had been on a downslide since the mid of last year. Having said that, the tables did turn around last month and as per data from Dune Analytics, January is on pace to record the highest volume on the said NFT marketplace.
With just 10 days into the month, the cumulative value of Ethereum-based NFTs sold is at the brink of the $2 billion mark. If the pace doesn't slow down in the coming days, then NFT could easily achieve the $5-$6 billion feat.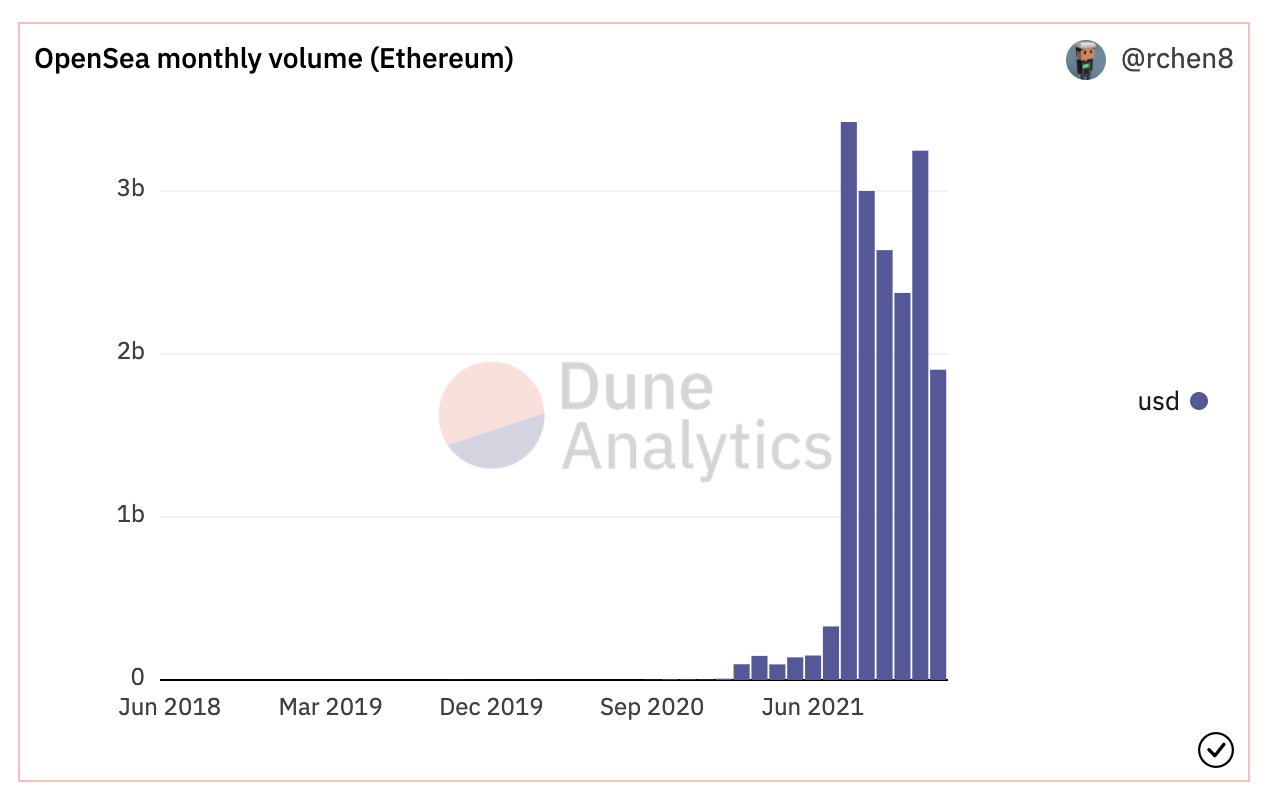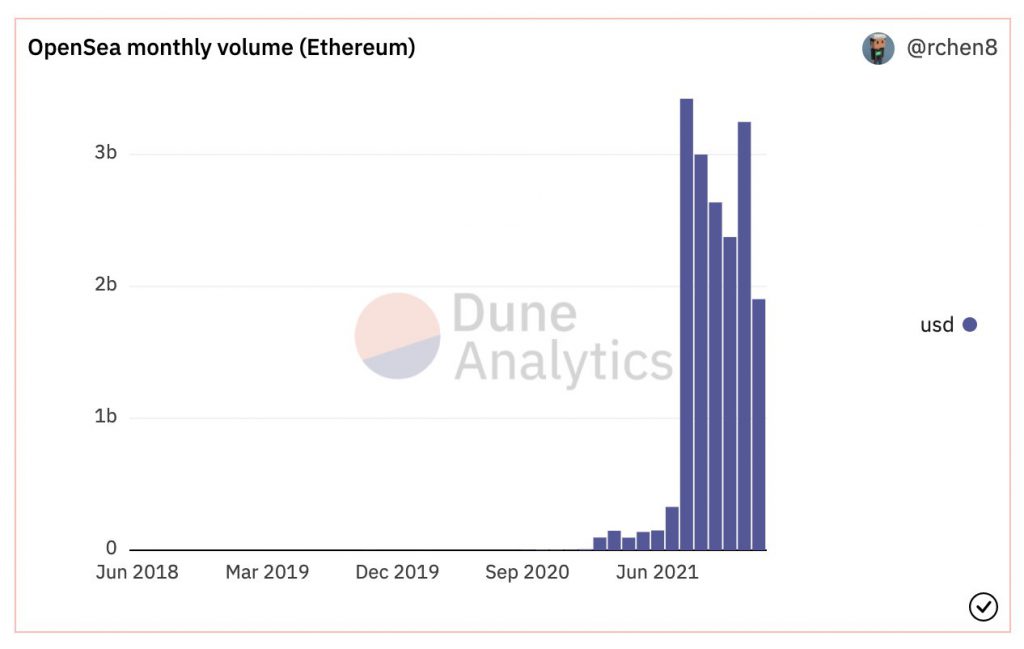 On the other hand, it does look like January would account for one of the lowest crypto volumes on Coinbase – one of the most prominent crypto exchanges. Given the current size of both industries, it wouldn't be fair to compare their absolute volume numbers. And as per the size/direction of their current bars/curves, NFTs clearly do have an upper hand.
In fact, even as far as the short-term is concerned, trade volumes across all major exchanges have been drying up. On the 24-hour window, the volume numbers were down 20%-30% on most exchanges including Binance, FTX, Kraken, KuCoin, Huobi Global, and Gate.io. Data from CMC confirmed the same.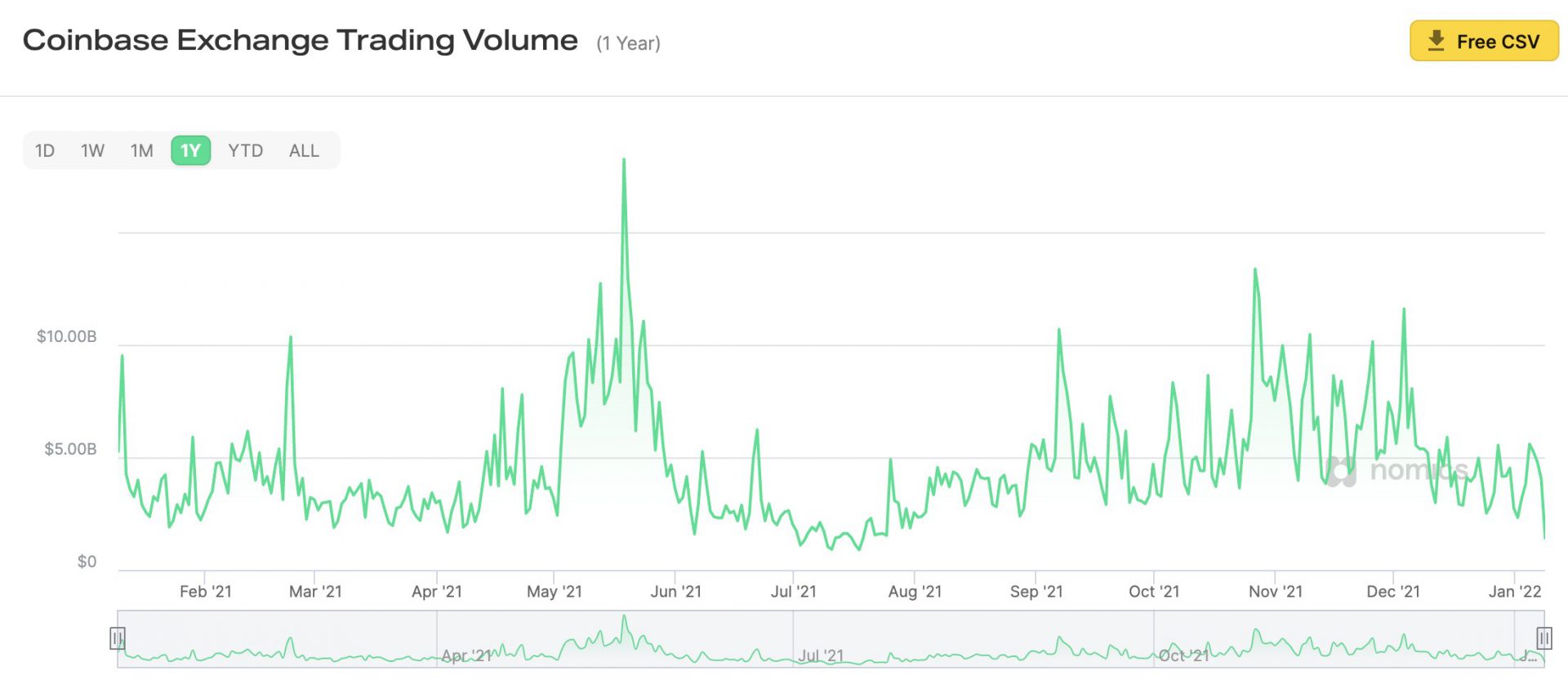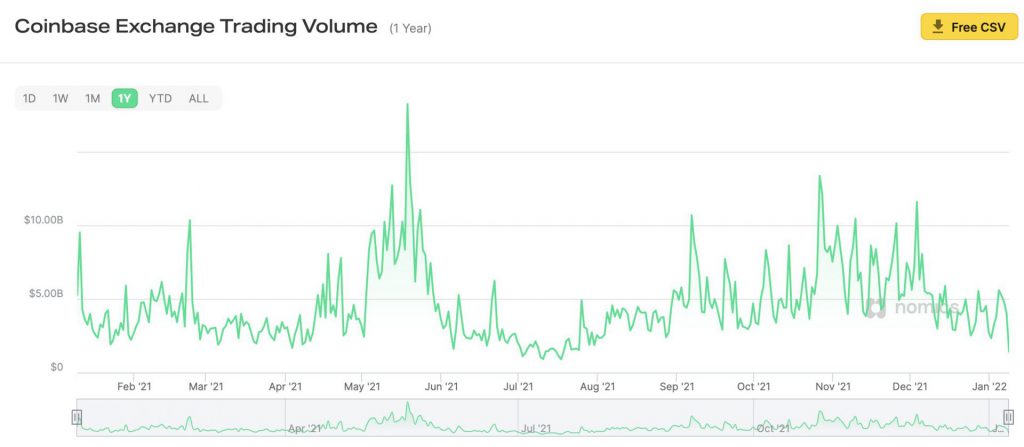 Triangulating the findings
Well, for someone new to this space, the aforementioned numbers would weave cryptos' 'down and out' tale. However, that's of course not the full picture.
It is essential to bear in mind that the crypto market is currently in a wobbly state, with the prices of most assets dwindling. Such dips aren't new. The past serves as a testament to how the broader market with the help of momentum, in the form of volumes, has made spunky rebounds.
It is just a matter of time until cryptos up their game against NFTs. Having said that, it doesn't mean that NFTs would take the fall. Going forward when the market stabilizes, we would likely witness both the spaces thrive together, hand-in-hand.

Credit: Source link