Shiba Inu is facing a difficult time in terms of market capitalization. With a drop under $0.00005 in the charts, the asset received a major boost in terms of wallet dominance. According to recent statistics, Shiba Inu became the largest ERC-20 held by the top 1000 ETH wallets. It grew its dominance by more than 15% in the charts but there was a major anomaly. In this article, we are trying to analyze the issue in terms of the legitimacy of the data.
Shiba Inu with 17% dominance, then 3.92% mediocrity, and suddenly 15.71% growth?
The following timeline of the activity is taken at an hour's gap. As indicated by WhaleStats, Shiba Inu flipped BEST, OKB, and CRO and became the largest hodled asset in the ecosystem. The top 1000 Ethereum wallets had a total value of $2.3 trillion in Shiba tokens. However, it gets a little interesting from here on.
The screenshot below indicates that Shiba Inu dropped down to 3.92% in dominance right after the increase. This is a massive decline from the initial held and if observed closely, the valuation under $CRO, $BEST and $OKB did not change much. A crypto commentator reached out to Whalestats.com for a comment, but there wasn't a clear response.
Quick Change, Website glitch, or Actual data?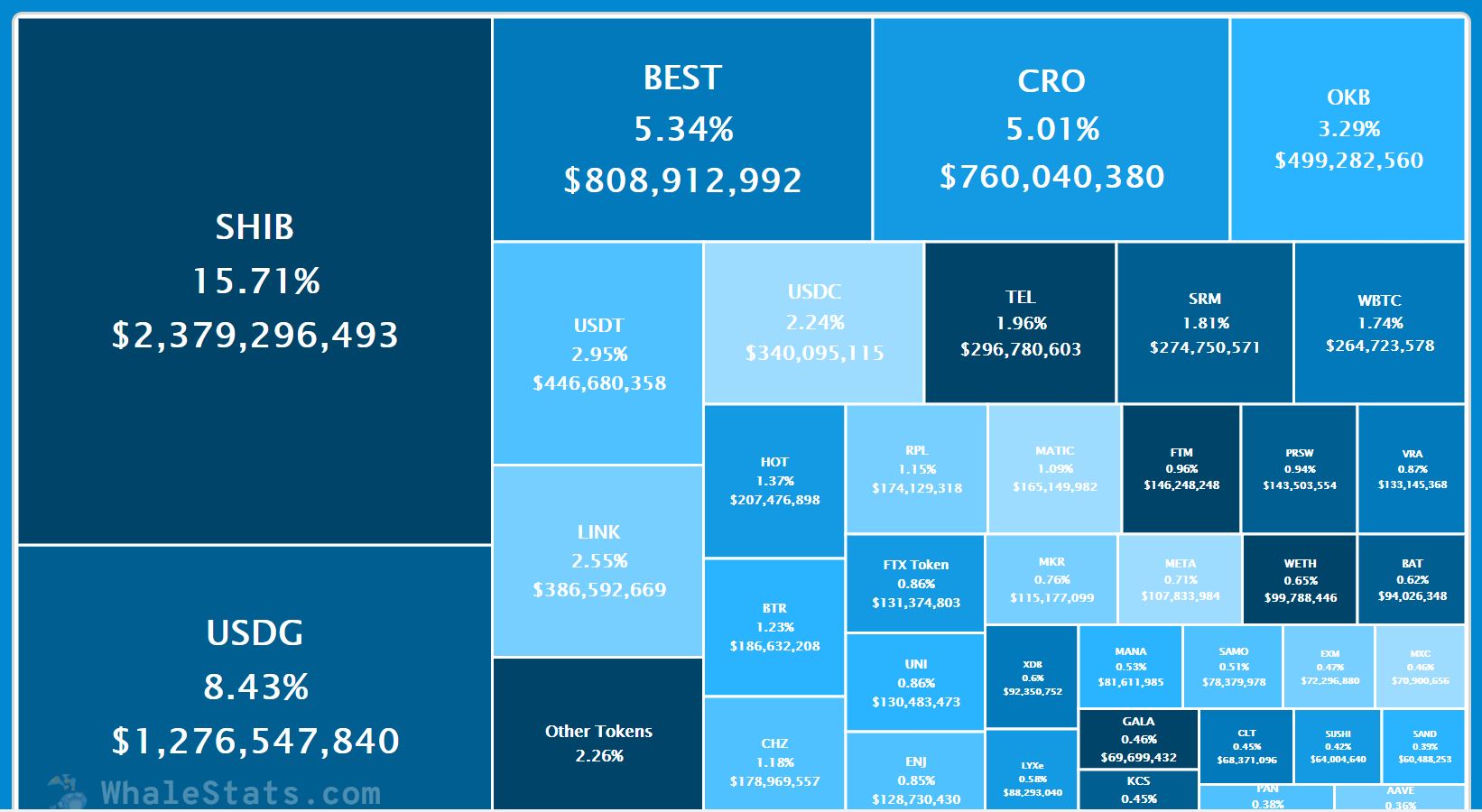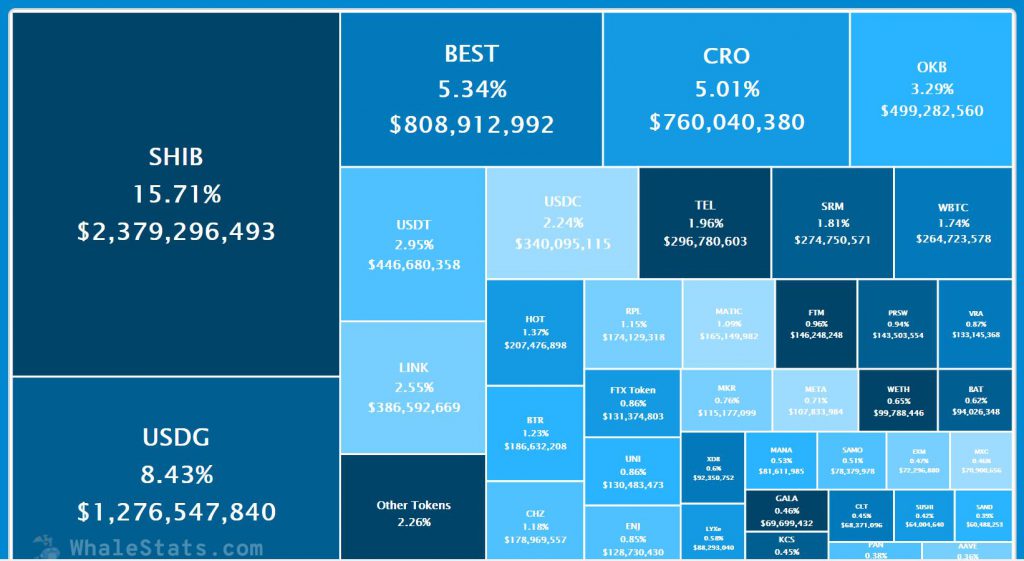 Within hours of the speculated glitch, Shiba Inu returned as the dominant ERC-20 token amongst the top wallets. At press time, it claimed a 15.71% market share amongst 1000 ETH wallets, and USD value remained at $2.3 trillion.
Shiba Inu's reputation precedes its credentials in the market, but it is important to keep a keen eye on such statistics.
Is there any other activity with on-chain metrics?


There might be a lack of activity than anything else. Shiba Inu might be the dominant ERC-20 token but its active addresses continue to decline in the market. On-chain transactions are low for the meme token in comparison to October's rally. SHIB was evidently losing bullish momentum but as suggested earlier, it may still recover in the charts.
However, for the time being, it might be better to observe Shiba Inu from a distance without delving too much in terms of capital commitment.

Credit: Source link